People love to travel around the world. But planning a holiday trip or business trip is not a very interesting part of a trip. If you want to make your holiday hassle free and enjoyable, you must think about the most essential matters. It is very important to basically consider how you can get from Paris Orly airport to Paris city centre hotel. At Paris Orly Airport there are several transportation alternatives for travelers to select from.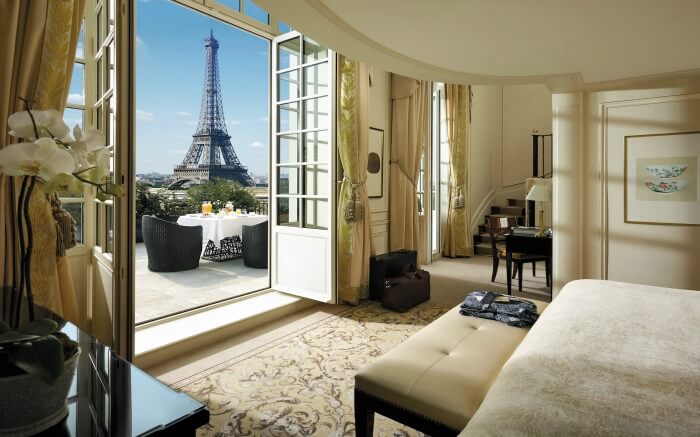 Direction Paris Orly airport to Paris city

The distance between Orly Airport (ORY) and Paris city center is 13km South East of the city. There are several ways to cover this distance that you can reach the Paris center fastly. There are a train, private Paris Van shuttle, transfer, Paris taxi, and shuttle Bus transportation services. For each method, there are various companies and their costs and facilities be different. We recommended you take the time to figure out the advantages and disadvantages of your selected type of transportation.
How to get from Paris Orly airport to the Paris city centre hotel by Taxi Paris
Hiring My taxi Paris is the fastest and convenient way to travel from Orly airport to Paris. The average travel time around 25-30 minutes. The Taxi Paris goal to provide direct service for their customers. Private Taxi offer at a fixed price, it will be around 40€ from Paris Orly airport to Paris city centre hotel.
| Destinations | 1-3 pax | 4 pax | 5 pax | 6 pax | 7 pax | 8 pax |
| --- | --- | --- | --- | --- | --- | --- |
| Paris city centre | 60€ | 60€ | 65€ | 70€ | 75€ | 80€ |
Paris By Train

There are no direct trains between Paris Orly airport and Paris city centre hotel. The airport has terminals, terminal 1, 2, 3 and 4. When you arrive at one of the terminals you need to take Orlyval free shuttle train to reach Antony train station.  You can find two train lines connected from the airport to downtown Paris. the train lines are RER Line B and RER Line C. The both trains are daily operating between Orly airport and Paris city center.
Direction to Anthony station

You can buy a ticket from the ticket machine at Antony train station. The total travel will cost 12.10€. Travel time approximately 1 hour 20 minutes. It's open daily from 06:00 am to 11:35 pm.
RER local train is the low-cost and easiest way to travel between these two. Remember there is no direct train connection to the city, if you are traveling with a lot of luggage it will not be a very convenient option.
Orly airport to Paris city center by bus
Orlybus is a direct shuttle Bus service operated by the RATP. Its Paris Orly Sud airport to Paris center. The Bus journey takes around 45 min (16.9 km). Olry Bus fare a  one-way ticket for an adult 8.30€. The Bus daily operates every 20 minutes from 5:35 am to midnight.
What are the benefits of taking a Bus

Traveling by Bus is a quite simple and affordable option for individual travelers with less luggage. If you have booked your hotel in the middle of the center and close to the bus station Orly Bus direct is the best option to get from Paris Orly airport to Paris city centre hotel. You can buy a bus ticket at the ticket machine or on board the Bus.