By booking your journey from Orly Disneyland transfer service, you can get several benefits, such as convenience, safety and time savings. Nowadays, everyone loves to book a private taxi transfer from Orly to Disneyland Paris because the service is convenient, and the lousy transportation service would ruin your wonderful holiday.
Paris prestige transfer is available in two major airports: Paris Charles de Gaulle (CDG) and Orly airport. You can get their service during your holiday.  You can meet the drivers waiting for you at the airport terminal hall with a sign with your name. We avoid all the troubles that come throughout your journey by assisting you until you reach your destination.
In addition, if you hope to book a private transfer service, you can get the service value of the money you pay for your transfer.
You can not get a reliable service by taking a private taxi from Orly to Disneyland Paris, public transfer, or shared shuttle service.

Meet and Greet Private Paris Orly Airport Transfer at affordable rates
Our prestige transfer service understands very well passengers' different needs. Hence, We offer a wide range of luxury vehicles, including equipment to suit your travel requirements.

We have many 8-seater Volkswagen Caravelles, mainly for transporting luggage; our private vans can load over 15 bags, so a prestige private van is the best solution for solving extra baggage issues when travelling.  It can be disappointing to wait for a private transfer in a massive city like Paris. We offer a convenient, inexpensive, luxury option for airport transfer in Paris.

How to get from Orly to Paris city
Transport from Orly to Paris
There are three options available to move from Orly to the Paris center; the easy and quick option is to pre-book a prestige Orly transfer service. They will meet you inside the airport arrival hall.

 The second option is to take a taxi at the Orly airport taxi stand, the airport has three terminals, and each terminal has a taxi stand.

There are no direct train connections between Orly airport and Paris city, but you can get Orlyval non-stop shuttle train service to Antony train station; it runs every 15 minutes between Orly airport and Station.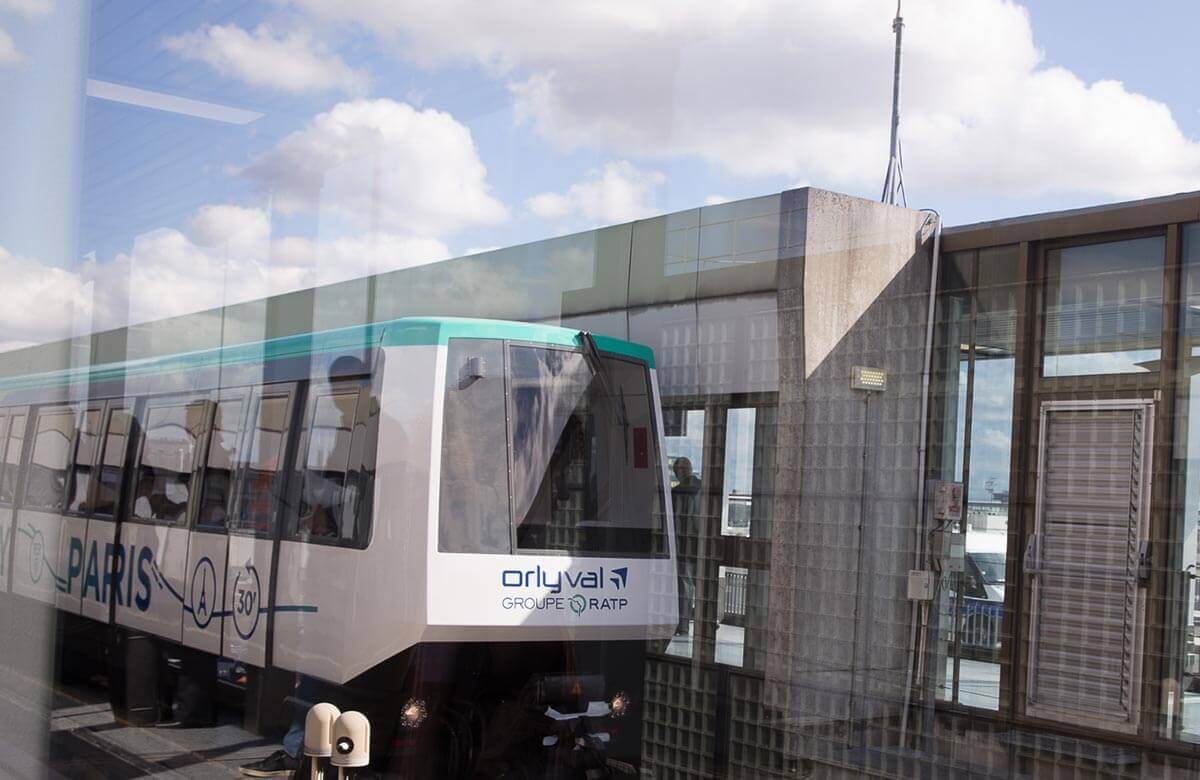 Is there a direct train from Orly Airport to Disneyland Päris?
Is there No direct train connection from Orly airport to Disneyland Paris But worry not, there are excellent prestige private Orly Disneyland transfer services available 24 hours.
How far is Orly Airport from central Paris?
Orly airport is located approximately 16km to the south of central Paris. Paris Orly airport is the second largest airport in Paris.
The four terminals, terminal1,2, 3 and 4, are linked by an efficient Orlyval shuttle train service. Our taxi Orly Disneyland Paris will take you to Paris city within 30 minutes.
I'm travelling with a baby. Will the vehicle have a baby seat?
Yes, all our vehicles are equipped with booster seats and baby seats.