Charles de Gaulle Airport is located 30 minutes by Taxi from Eiffel Tower. The airport offers several options to reach the city center and the suburbs. But, hiring a taxi from Eiffel tower to Charles de Gaulle airport is a quickest and comfortable option. There are several Bus daily runs between the airport and the city. The train operating every 20 minutes from the city center to Charles de Gaulle airport.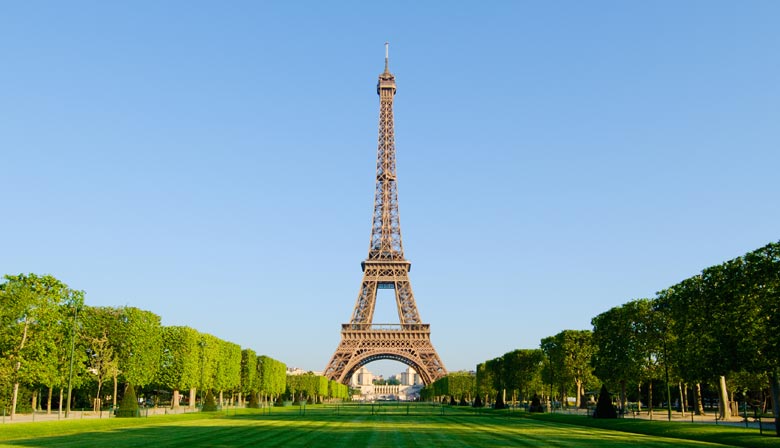 Which Airport to Close to Eiffel Tower
The nearest airport to Eiffel tower is Orly airport. The distance between Eiffel tower and Orly airport is around 17 km. The taxi from Eiffel tower to Orly airport takes around 30 minutes of travel time.
The closest train station to the Eiffel Tower is Champ de Mars train station or Ecole Militaire station. If you plan to travel by train from Eiffel tower to CDG Airport, There is no direct train direction from Charles de Gaulle airport to Eiffel tower. You will have to join different train line connections. The most comfortable option would be a Private Transfer.
If you are looking for a low-cost way to get from Charles de Gaulle airport to Eiffel tower, The taxi will be the best option and the journey will cost about 70€.
Paris is separated into 20 neighborhood and Eiffel Tower is located in the 7th arrondissement. Paris Charles de Gaulle to Eiffel tower distance around 33km and 40 minutes travel time by Taxi.
How long does it take from CDG to the Eiffel Tower?
 The Tower is roughly 30kms from the Charles de Gaulle airport and can be easily reached by various transport methods: taxi, private shuttle and transfers, train and Bus service.
Travelling by Taxi from Eiffel tower to Charles de Gaulle airport is the most comfortable transportation option. Private Taxi services are available 24 hours and you can call the private taxi service if you need to book a quick departure from Paris to CDG airport to Orly airport.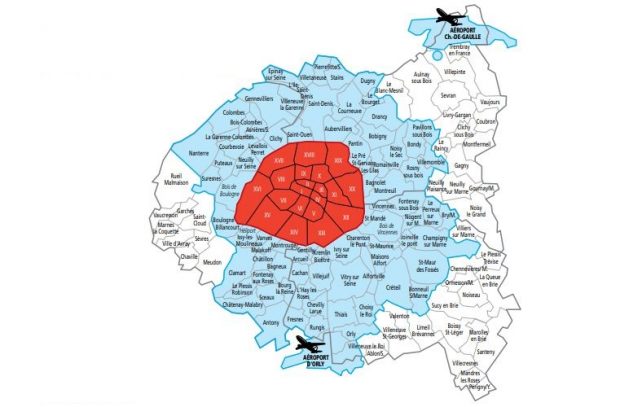 Find A Quick Way From Charles de Gaulle Airport to Eiffel Tower 
Wanting to know how to get from Charles de Gaulle airport to Eiffel tower conveniently, finding the best way to get there in the fastest? You need to find a convenient way of reaching the Paris city center. Hiring a taxi Airport Paris is the most comfortable and safe options for travelers.
Paris is the capital of France and it is one of the famous cities in the world. It served by two major airports. Charles de Gaulle and Orly airport. The main airport is a Charles de Gaulle (CDG) and is located 25 km northeast of the central Paris. Paris is the most visited cities in Europe and the Eiffel tower is the most famous landmark in the world.
Getting from Charles de Gaulle to Eiffel Tower
What is the cheapest way to get around Paris city centre?
Time: 35 -40 minutes
Duration: 40 km
Price: 60 €
Availability: Paris Taxi service available 24 hours and 7 days
Advantage of Taxi from Eiffel Tower to Charles de Gaulle Airport
Flexible mode of transportation
The easy and Fastest method
 Safety and security
convenient
Stress-free
How to get from Metro from Charles de Gaulle to Eiffel tower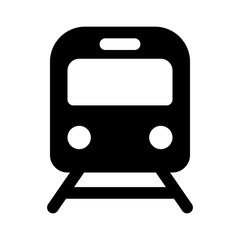 When it gets to traveling Charles de Gaulle airport to Eiffel tower, Train is the fastest and cheapest method. But, there is no direct train connection to the Eiffel Tower Paris. First, you take RER Train B line from CDG Airport to Paris
Saint-Michel Notre-Dame station, then take RER C line to the Champ de Mars train station. From the station to Eiffel tower, only 5 minutes walk.
How much is the metro to Eiffel tower
The train tickets cost 15€ You can purchase a ticket from automated ticket machines at Charles de Gaulle. If you can reserve them in advance, it will be less costly for you.
If someone is wanting to travel in their style and conveniently, Taxi is the best method for them. When you arrive at the Charles de Gaulle airport, you no need to wait a very long time to catch a bus or train, If you hire a taxi from Charles de Gaulle to Eiffel tower, your driver will be waiting at the arrival terminal hall. The Taxi driver will know how to avoid the bad traffic and take you to your destination on time.
How to Book a Taxi in Paris
You can use several methods to hire a taxi in Paris, It is possible to book a taxi from Charles de Gaulle to Eiffel tower in Paris by using the internet. You can search on the google by typing " TAXI ". Another method is to hire a taxi on the street. There are over 18000 taxis run daily around the city. Also, there are over 500 Taxi stands in Paris, It is possible to get a taxi from there. The most popular method through a mobile app to reserve a taxi.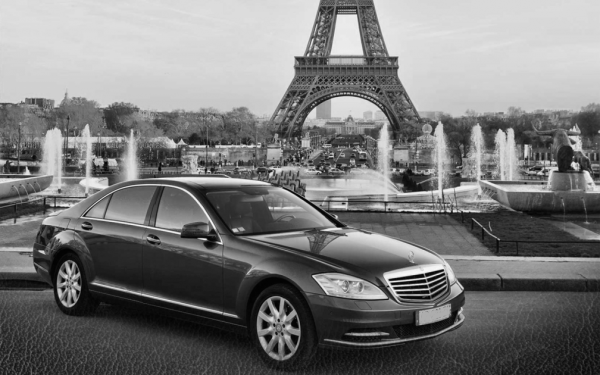 How much does a taxi cost from CDG airport to City Centre?
| Destinations | 1-3 pax | 4 pax | 5 pax | 6 pax | 7 pax | 8 pax |
| --- | --- | --- | --- | --- | --- | --- |
| Charles de Gaulle to EIffel tower |   60€ | 70€ | 80€ | 85€ | 90€ | 95€ |
Direction from Eiffel Tower to Disneyland Paris
After the Eiffel Tower, there is another popular destination is a Disneyland Paris. It is a famous attraction parc for both kids and adults. If you're on holiday in Paris with your kids make sure to go to Disneyland Paris with your kids to make them happy and joyful. There are three ways to get from Paris Eiffel tower to Disneyland Paris by Taxi, private van and train.The taxi takes around 50 minutes and the cost will cost 70€.