It's time for you to plan a Disneyland Paris vacation with your lovely family or friends. Big and small everyone love to visiting the Disneyland Paris Resort. Gare du Nord Train Station is about 55 minutes by Paris private transfer service from Disneyland Paris.
Disneyland Private shuttle, magical bus, train, Taxi services from different locations to  Disneyland Paris available.
You can use different Disneyland Paris Transfers to get the Disney resort from CDG, Orly, Beauvais, and Paris Nord station. The travel time from the Disneyland Paris to the Charles de Gaulle is between 35 to 40 minutes. Every method of transport services takes a similar duration.
What is the best Disneyland Paris Transfers to and from CDG Airport
Disneyland  Paris resort is located in New town Marne la Vallée Val d'Europe.  It will take about 45 minutes to get a transfer from Charles de Gaulle airport to Disneyland Paris.
To reach the resort there are several suitable means you can decide to take includes Train, shuttle, taxi.
Travel your family holiday trip with strangers will not interesting. You need vehicles only your family to make your family holiday comfortable. The best option is the book Private Disneyland Paris Shuttle. You can enjoy your journey without having any inconvenience. A private shuttle is a cheapest Disneyland Paris transfers service for individual or group travelers. You need to pay per vehicle and it is good advantages for group travelers.
Disneyland Private shuttle from Charles de Gaulle
| Disneyland paris private shuttle | 1-3 pax | 4 pax | 5 pax | 6 pax | 7 pax | 8 pax |
| --- | --- | --- | --- | --- | --- | --- |
|         CDG >>Disneyland Paris | 60-60-65 | 70 | 80 | 85 | 90 | 95 |
Magical shuttle service rates from CDG to Disneyland Paris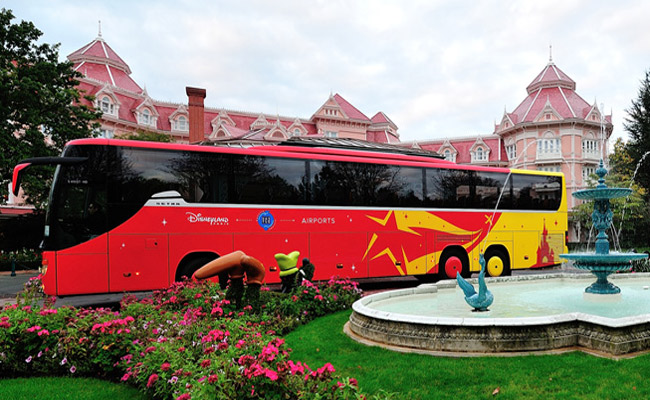 | Disneyland paris private shuttle | 1pax | 4 pax | 5 pax | 6 pax | 7 pax | 8 pax |
| --- | --- | --- | --- | --- | --- | --- |
|         CDG >>Disneyland Paris |   23 € |  92 € |  115€ |  138€ |  161€ |  184€ |
TGV Trains from CDG to Disneyland Paris
TGV trains are modern high-speed trains comfort train service operate from SNCF. There are around 500 TGV trains operating in France and it is the best option to travel over long distances.
The travel time CDG airport to Disneyland Paris approximately 12 minutes. The train ticket cost is 33€. Today TGV train service has become popular Paris Disneyland Transfers.
 What are the Best Paris Disneyland transfers from Gare du Nord station to Disneyland Paris?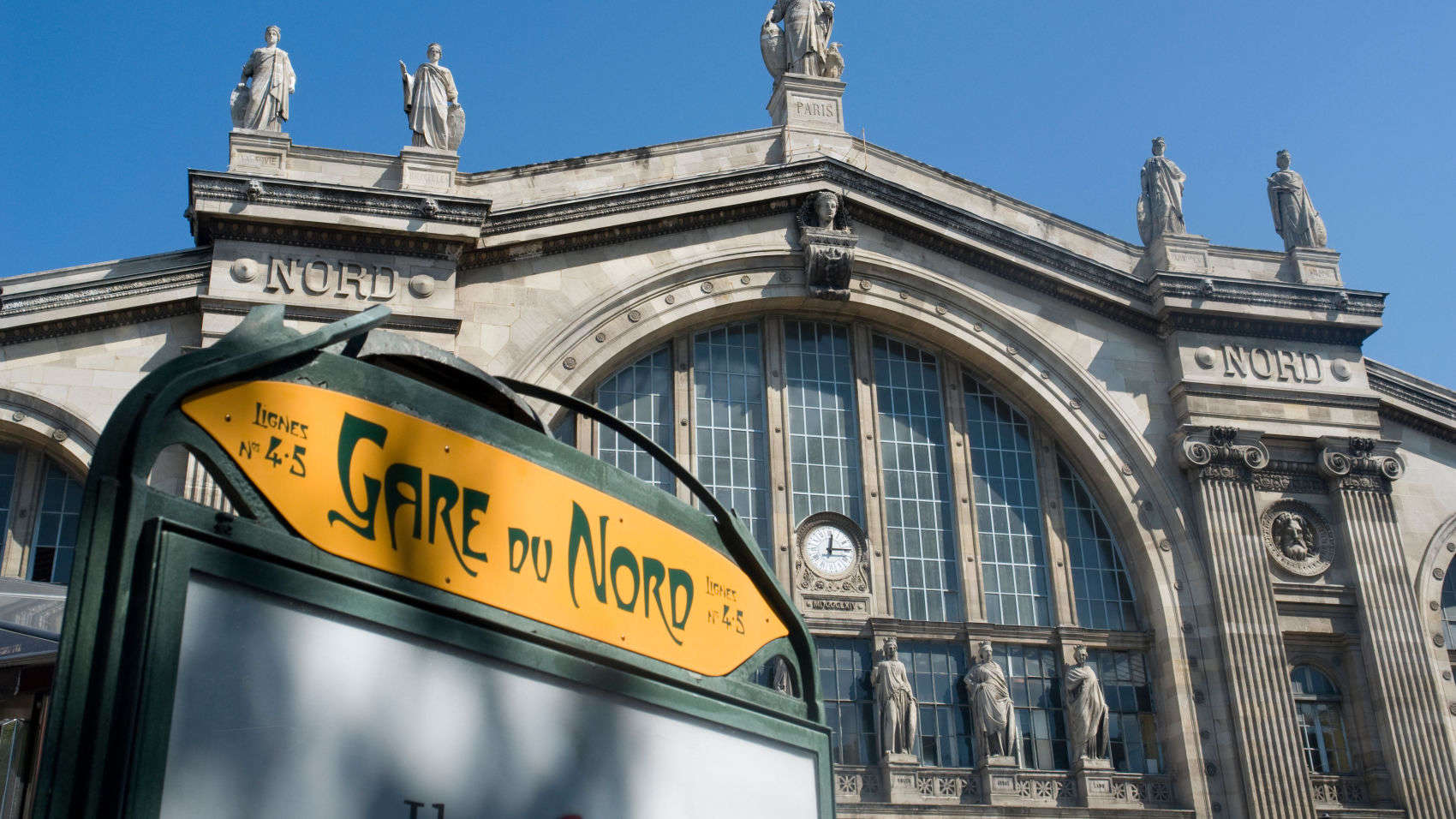 Paris Gare du Nord train station is a biggest and main train station in Paris. It is approximately 55km from Disneyland Paris resort.
From the Paris Nord station, there are a number of ways to get to and from the Eurodisney. You can get a Private Disneyland shuttle, Taxi or train service.
The easiest and fastest option is travel by Disneyland Private Paris shuttle service. The travel time between Paris Gare du Nord and Disneyland Paris is 55 minutes.
Advantages booking Private Disneyland Shuttle service from Gare du Nord to Disneyland
Private Disneyland shuttle will be waiting for you at the Eurostar Flat form with a sign your name on it. Eurostar passenger train is the best option travel between London to Paris Nord station. The private shuttle service avilable 24 hours. you can book advance Disneyland Paris transfers for your journey.  The RER train line A link from Paris Gare du Nord to Chessy station Marne-la-Vallée.The travel time around 1 hour. The cost 17.50€. The RER Train is a cheapest way to get Gare du Nord to Disneyland.